We bring together small groups of likeminded people for unusual adventures in nature. We travel off the beaten track in non-touristic areas.
You will be welcomed by our passionate local guides. They live with nature and just love to be out there.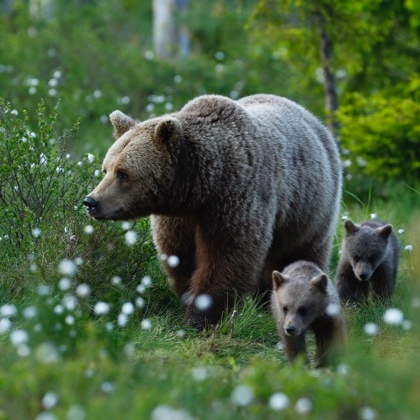 We watch and photograph wild animals like moose, beavers, wolves and bears in their natural habitat.
Remember that these are wild animals so sightings can never be guaranteed. But we know where to find them, and how you can see them, in a respectful way.
We work with unusual ecolodges, small guesthouses and locally owned hotels.
We love camp fire evenings… and food. Nothing beats Amy's wraps with organically grown vegetables and wild boar sausage, flushed down with a Ferna craft beer or a wild picked berry juice.
Happy guests leave happy reviews!
"A week of magical moments!"
"Fun tours with super enthusiastic good natured guides"
"Wonderful opportunity to view Swedish wildlife at its best"
Winter adventures in Swedish Lapland 2019 - 2020
Summer wildlife adventures in Sweden 2020
How to get here
This map shows the various starting points for our tours.
To find out where your tour begins please read the detailed information for each tour.