24 Jan: Filming for National Geographic Channel
WildSweden and our wolf tours will be featured in a world wide TV-show in National Geographic Channel later this year. A book with the same name is also underway.
This week we made a special wolf tracking tour for a film team collecting material for a project called 101 Amazing Adventures. We are of course very happy that WildSweden can attract such attention for our tours.
The film team from Big Earth Productions were here together with Anna from Tourdust, one of our partner tour agents in the UK. They came to Skinnskatteberg directly from Kiruna where they had made a travel report from the Ice Hotel, which will also be featured in the TV-show.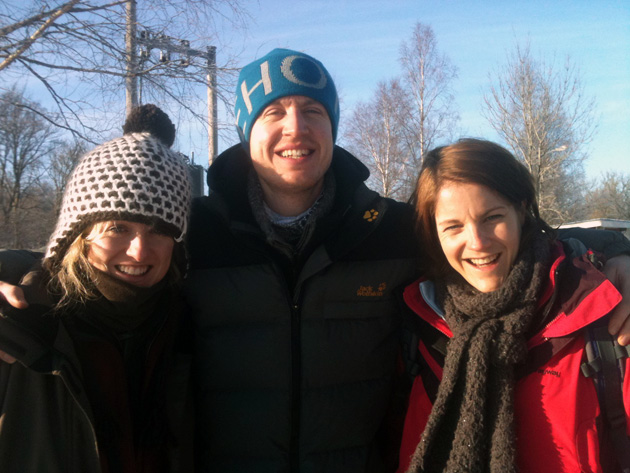 We will let you know when the show is on and the book is out!